Madonna again courts controversy with a new video of herself giving birth to — the world? Nature? WOW
---
Madonna is no longer a virgin to the NFT market.
The 63-year-old singer teamed up with nonfungible token extraordinaire Beeple to create a series of X-rated graphics showing her fully nude and giving birth to butterflies, insects and trees, the New York Post reports.
Called "Mother of Creation," the NFT collection, which will be sold for charity, also includes a 3D model of Madonna's vagina – which is on full display in cartoon form on the collection's highly (don't say we didn't warn you) NSFW website.
"I wanted to investigate the concept of creation, not only the way a child enters the world through a woman's vagina, but also the way an artist gives birth to creativity," Madonna said in a statement, noting that "all works were conceived with a 3D scan".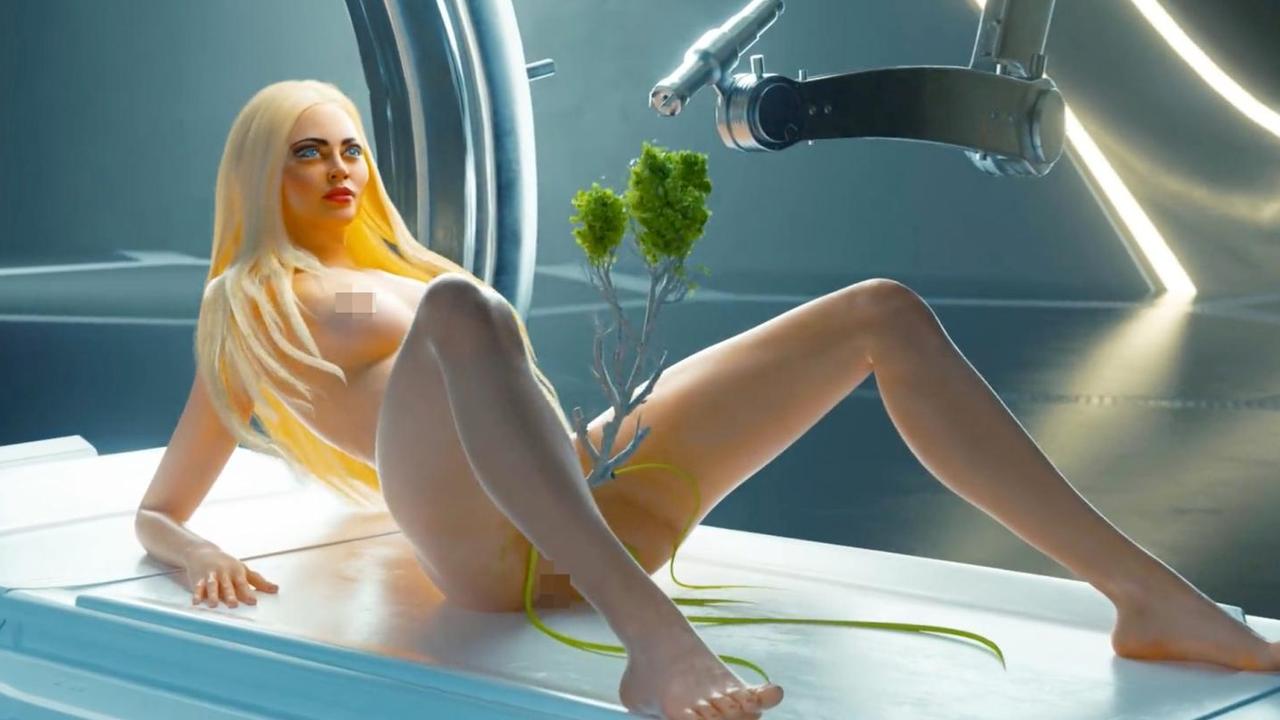 No stranger to posting "unsettling" videos as of late, the first animation, called "Mother of Nature," shows newly single Madge lying on the ground, legs spread, giving birth to a giant tree – sure to pique the interest of fictosexuals.
"In a cold laboratory setting, with no sign of life, an opening gives way to a branch that transforms into a full vibrant tree," the site reads. "It pushes against gravity and flowers bloom. The tree may bend or even break, but it continues to re-create and flourish.
"This work features new text by Madonna."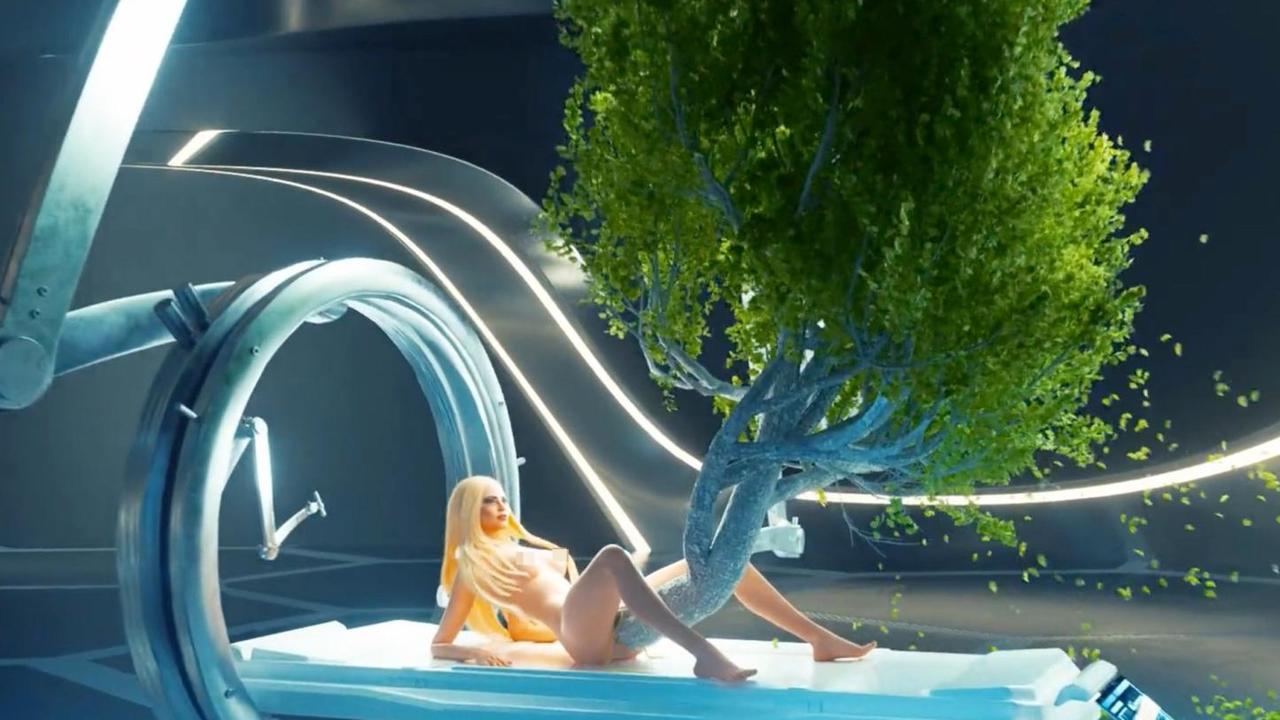 If that wasn't enough to shock, the second work, called "Mother of Evolution," shows the "Material Girl" birthing butterflies, which the artists call "one of the most beautiful creations in nature, and a sign of hope".
"The butterflies are a metaphor for the paradox that the world is burning down in a post-apocalyptic scene, but there is still evidence of life," the site reads.
"We continue to give birth, no matter what destruction is going on, no matter what oppression we face. It relays the important message that if you are waiting for the world to be perfect or for your life to be perfect to create art, it will never happen.
"We have to do it, for our own survival in this chaotic, unpredictable world."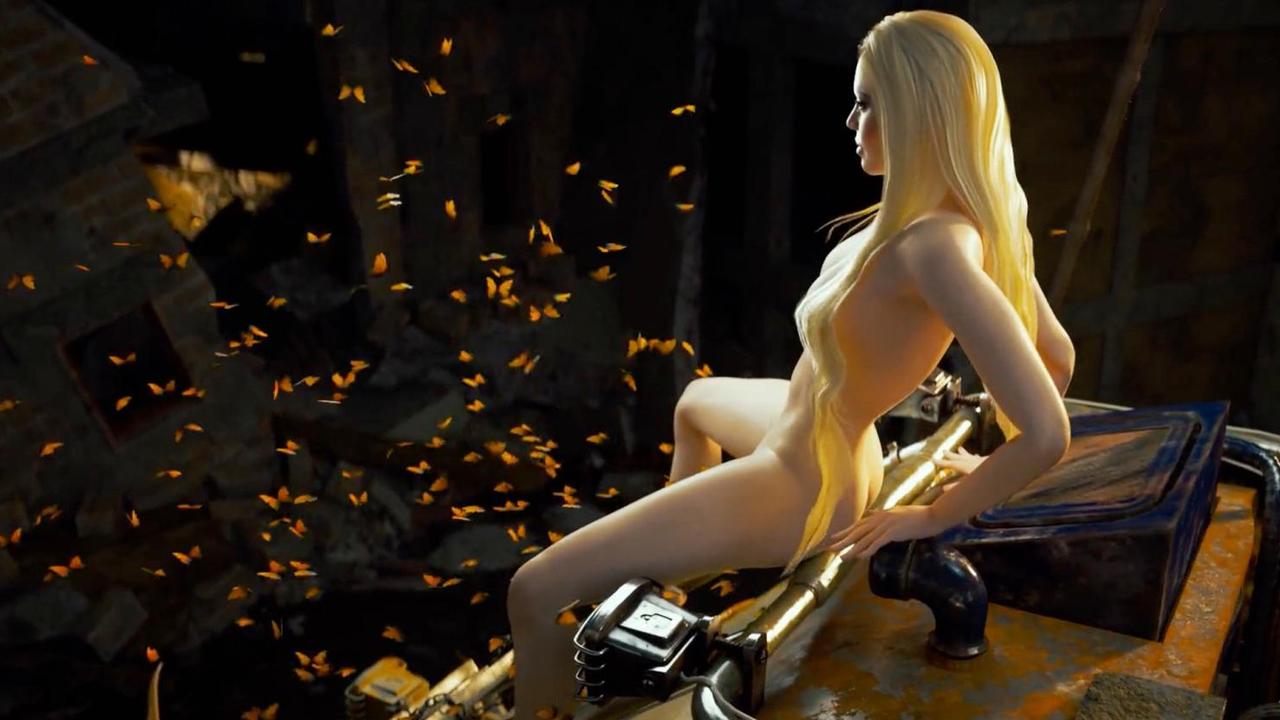 That work also features the Queen of Pop's song Justify My Love along with original music by Igor Bardykin.
Rounding out the trifecta of weirdness is yet another video, called "Mother of Technology," in which Madonna's lady bits are prominently featured, this time birthing insects to demonstrate "the way science can also give birth light into the world, but only if used with the right consciousness."
"We can do whatever we want, but there are consequences to that. Nature will ultimately win in the end," the artistic duo declares.
According to the website, Madonna and Beeple, whose real name is Mike Winkelmann, collaborated for years on the raunchy "Mother of Creation triptych," which aims to "represent a different form of birth in our contemporary world."
Madonna says that "proceeds from the sale will benefit three non-profits" – the Voices of Children Foundation, the City of Joy and Black Mama's Bail Out – all of which are "focused on supporting women and children around the world."
The auction opens on Wednesday on SuperRare.
This article originally appeared on the New York Post and was reproduced with permission
Interview with Madonna about this one-minute clip, courtesy of Daily Mail :
ALSO OF INTEREST: BEGOTTEN
"…the suicide of a godlike figure and the births of Mother Earth and the Son of Earth"
Begotten is a 1989 American experimental horror film written, produced, edited, and directed by Edmund Elias Merhige. It stars Brian Salsberg, Donna Dempsy, Stephen Charles Barry, and members of Merhige's theatre company, Theatreofmaterial. The film contains no dialogue and employs a style similar in some ways to early silent films. Its enigmatic plot, drawn from elements of various creation myths, opens with the suicide of a godlike figure and the births of Mother Earth and the Son of Earth, who set out on a journey of death and rebirth through a barren landscape. According to art historian Scott MacDonald, the film's allegorical qualities and purposeful ambiguity invite multiple interpretations.
Begotten was first conceived as an experimental theatre piece with dance and live musical accompaniment, but Merhige switched to film after deciding that his vision would be too expensive to achieve as a production for live audiences. Antonin Artaud and philosopher Friedrich Nietzsche were major influences on Begotten, as Merhige believed their ideas and theories had not been explored in film to their full extent. The film's visual style was inspired by Georges Franju's documentary short Blood of the Beasts, Akira Kurosawa's Seven Samurai, Stan Brakhage's The Act of Seeing with One's Own Eyes, and the German Expressionist film The Cabinet of Dr. Caligari. Begotten was shot on location in New York and New Jersey over a period generally thought to have been three and a half years – although, in an interview, Merhige said filming took only five and a half months.
Once the film was finished, Merhige spent the next two years trying to find a distributor willing to market it. Following its debut at the Montreal World Film Festival, it was screened at the San Francisco International Film Festival, where it was seen by film critics Tom Luddy and Peter Scarlet. They brought it to the attention of fellow critic Susan Sontag, whose enthusiastic praise and private screenings of the film in her own home were instrumental to its eventual release. Though largely ignored by main-stream critics, it attained cult film status and influenced several avant-garde film-makers, visual artists and musicians. The film's scarcity on home video prompted its fans to spread their own bootleg copies, a phenomenon described as a "copy-cult" by film studies scholar Ernest Mathijs. As the first part of a planned series, Begotten was followed in 2006 by Din of Celestial Birds, a short sequel with the theory of evolution as its dominant theme.   https://en.wikipedia.org/wiki/Begotten_(film)